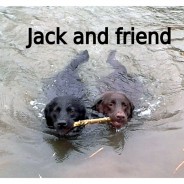 I re-homed a very boisterous and stressed Labrador cross called Jack, and I was very fortunate to have Rosemarie's help with behavioural issues and re-training. She worked wonders on both of us, and I now have a happy and relaxed dog, who is a pleasure to be around. Jack also boards with Rosemarie when I'm away, with her collecting him and dropping him off on my return, and he clearly loves his time with her. It's a five star rating from us...
Read more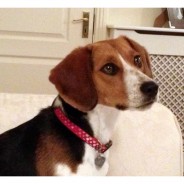 From the moment we met Rosemarie, she set our minds at ease with some great advice in learning how to look after our very energetic puppy. Darcy has now stayed with Rosemarie a couple of times whilst we have been on holidays and Rosemarie had no hesitation in taking her in at such a young age. Darcy has had the opportunity to socialise with other dogs and get off the lead on long walks every day. This care and education to us and Darcy has been invaluable and we feel made her a much happier dog as a result. We can't thank Rosemarie enough for the help she has given us or recommend her services highly...
Read more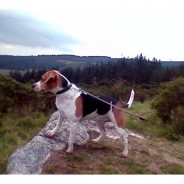 I wouldn't hesitate for a second in recommending Kildare Pet Services. I would consider myself quite fussy in wanting the best for my dog and Rosemarie is a consummate professional who ticks every box. After some worry and difficulty in finding somewhere suitable to board my dog I was very relieved to find Rosemarie because as soon as I met her I knew I would have no worries or concerns with leaving my dog under her care. Rosemarie is very knowledgeable and skilled in handling and caring for dogs of all shapes and sizes and personalities. I have family members who have also used Rosemarie's services, whether it's been boarding with her or when in need of help with behavioural problems, and all have been very pleased with the service and value for money. I would recommend Kildare Pet Services in a...
Read more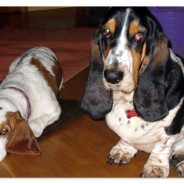 I have used Rosemarie's services for the past five years or so. I recommend her to everyone I know because she is brilliant! Rosemarie has a way with animals that is in tune with The Dog Whisperer! She can take a dog with issues and help him/her sort it out. My dogs always come back to me in a calmer state of mind, healthier and happier. She takes them for nice long walks and we all know what benefit exercise has for the temperament. Rosemarie can manage a pack very well and I would trust her with my babies any day. I find her prices are reasonable and I always feel the doggies are getting a holiday the same as me because she treats her borders as her own. I think the way she embraces them into her own home makes all the difference! She works with you and your schedules and one time I was stuck across the pond and she helped me out big time in that bind! I would not hesitate to leave my pet with Rosemarie for a day, an hour or a month! And my dogs would say she is the cats...
Read more