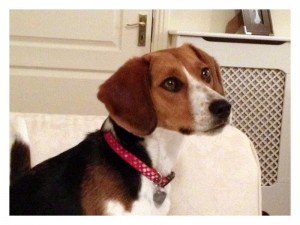 From the moment we met Rosemarie, she set our minds at ease with some great advice in learning how to look after our very energetic puppy. Darcy has now stayed with Rosemarie a couple of times whilst we have been on holidays and Rosemarie had no hesitation in taking her in at such a young age.
Darcy has had the opportunity to socialise with other dogs and get off the lead on long walks every day.
This care and education to us and Darcy has been invaluable and we feel made her a much happier dog as a result.
We can't thank Rosemarie enough for the help she has given us or recommend her services highly enough.