Dog Behaviour
Do you sit on the hard chair while your dog takes the comfortable couch? Does he jump all over you when you arrive home? Does he tow you along while out walking? You don't allow the people in your life to behave like this so why allow your dog?
Read more →
Pet Sitting
Would your dog be happier in his own home environment while you are away, perhaps he has special needs. Or maybe you have lots of pets – cats, horses, hens, rabbits …?
Then my Pet Sitting Service could be just the thing for you.

What I can do:

Call to your home once or twice a day
Feed and water
Carry out health checks
Administer medications including injections
Walk dogs
Have play time
Clean up any accidents
Check the house & deal with mail, lights, curtains etc
Regular contact while you are away if desired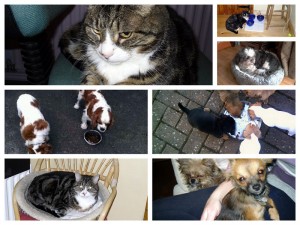 I take full responsibility and will handle any situation that may arise during your absence.

Price per visit: €20 approx. Phone 087 653 7581 for free consultation.
"I have known Rosemarie Bryson Kildare Pet Services for quite some time and would highly recommend her to anyone who wishes to have their precious pets looked after or trained – her care is second to none." – Gwen
Read more →
Read more →